Created by renowned physician, author, and weight-loss expert Dr. Sanford Siegal, Dr. Siegal's COOKIE DIET is a proven, three-step plan that has helped more than a half million people lose weight since 1975. It's a safe, fast, and affordable approach to weight loss and weight maintenance that hundreds of doctors throughout North America have used to help their patients lose weight. The cookies are all-natural, Kosher, and vegetarian, and people find them very tasty.
Dr. Siegal's time-tested concept is simple: Stick to a diet of 1,000 to 1,200 calories a day, of which about 500 come from Dr. Siegal's COOKIE DIET hunger-controlling snacks and 500 to 700 from a generous meal. On 1,000 to 1,200 calories, everyone loses weight. There are no failures at that caloric level.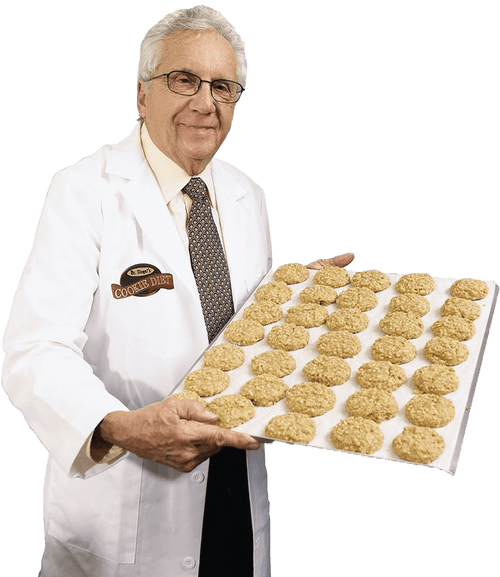 1
Set Your Goal
Consult your physician before starting this or any diet. Your doctor may have reasons why you shouldn't begin a diet. Once you begin your diet, check in with your doctor as often as he recommends because people who diet under a doctor's supervision have greater success.
2
Choose your plan
If you are looking losing weight, most people lose about 5-7 kgs a month on this diet, so plan how many months you would like to buy, if you or looking to have these as snacks, 1 month variety pack will be a great option,
*results very between individuals.
View All Plans
3
Lose Weight
Dr. Siegal's Cookie Plan is based on most people who have a typical workday schedule. It assumes that you wake up at around 7am, work from 9pm to 5pm or so, have dinner around 8pm, and go to bed around 11pm. It also assumes that you will have your one "real" meal in the evening (but you can adjust the time to suit your lifestyle). Under this plan, you never go more than two hours without eating in order to reduce the opportunity for serious hunger to develop.

It will look a little something like this


Total daily calories: 1,000 to 1,200
Time between snacks: 2 hours (do not exceed or shorten)
Target weight loss*: 5-8 kgs per month
Dinner Meal: 250g of lean meat / fish / lamb / chicken / pork plus salad or veggies
* based on 1,000 to 1,200 daily calories. Individual results will vary based on age, weight, activity level, and other factors.
4
Maintaining Your Weight Loss
After you reach your goal weight you move to the maintenance phase. Now that your body is accustomed to eating small, frequent portions, you have had practice preparing healthy meals and you also have got into the routine of doing some light exercise, you are now prepared to scale that up slightly to prepare 3 healthy meals, and increase your exercise.
Keeping the cookies in your diet to eat between meals will help further control your hunger so you don't overeat.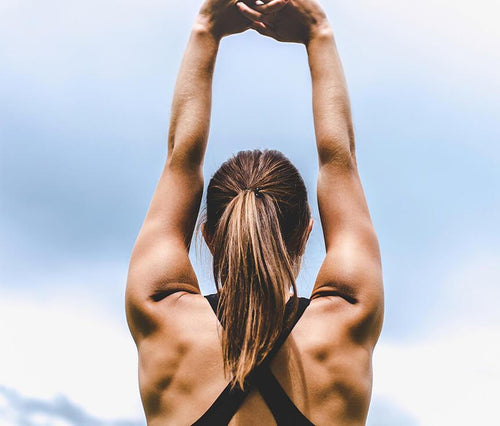 Our Healthy Meal Plan for Weight Loss – with Cookies!
It may sound too good to be true, but with our diet plan for weight loss, you can lose weight by eating just 9 cookies a day, followed by a simple, healthy dinner of protein and greens (no more than 500-700 calories)....
Our diet plans are completely flexible – start out with a 1 week supply to see if the diet is right for you; then we have diet plans available in 1 month, 2, 3 or 4 month supplies to keep you going. You can stock up with as little or as much as you need.
Then, to maintain your weight once you achieve your goal, continue having cookies every 1-2 hours. This helps to keep the weight off so you can continue to be a new, healthier version of you. It's that simple!
Check out our Reviews today to find out what our happy customers have been saying!
Try Our Delicious Weight Loss Plan in Australia
Our healthy meal plan for weight loss is simple to follow. As part of the plan, our protein-based cookies are designed to keep you fuller for longer, and actively work to suppress your appetite and reduce your hunger.
Over the course of the day, eat a cookie every 1-2 hours. They're easy to carry with you wherever you go – just pop them in your bag, and you're ready to go! Choose from our delicious flavours – with Maple Pancakes, Chocolate Brownie, Butterscotch and Cinnamon Oatmeal, dieting is never boring!
H3: Start Your Cookie Diet Meal Plan Today
Achieving your goal weight has never been tastier or more convenient. Check out our range of scrumptious flavours and get started today. We also have a range of delicious recipes to try in our e-book The Cookie Doctor Cookbook by Dr. Sanford Siegal.
Want to find out more? For further tips and information, get in touch with us at info@cookiediet.com.au or call on 1300 077 707.
Read more