Real People.
Real Results

.
The cookie diet has helped me get in the best shape of my life! They are so easy and convenient, I don't even feel like I'm on a diet!

Tarra

I like the Cookie Diet because I crave sweet things all the time! But it's making me think differently about diets in general, which is great. I did it initially for two months and it really helped. I took off a few kilos I wanted to lose and have maintained the weight off ever since integrating the cookies as snacks with my meals every day. I have to say, the maintenance part of it is my favourite and their cookbook has also really helped me with new recipe ideas.

Alicia

Absolutely love this cookie diet. This is the easiest and most satisfying diet Nearly 20 weeks in and I've lost 23kgs and 60 plus centimetres.

Kerry

This is me buying the Monthly variety pack AGAIN! I've been so obsessed with these cookies. I've completely replaced my unhealthy snacks.

Marti

This is the only diet I have been able to stick to, reached my weight loss goals in under 1 month and now I just have the cookies as my snacks though out the day

Sarah

These cookies are highly pleasant to taste. I have been ordering them regularly to tame my blood to lose my weight.

Maria

So glad I found the cookie diet, curbs my cravings and controls my hunger so I don't end up over eating when its lunch time, Thanks Dr. Siegal!

Tom

I would recommend this product to anyone who's needing some help achieving their weight loss goals. Give it a go!

AJ

This is the best diet, the cookies are absolutely delicious and you never feel hungry. Have lost 3.5kgs in my first two weeks.

Wendy

Work is so busy, I never get time to eat, I usually settle for a muffin or a chocolate bar, these cookies are a godsend! Now I have a low calorie snack that controls my hunger 😊

Alana

These cookies are delicious! I love them! Been eating cookies for a week and a half now and have lost 2.5kgs!!! Would definitely recommend.

Sharna

Just love the cookie diet, it is the only diet that has worked for me. Have lost 25kg so far.

Annemarie

These cookies are soooo delicious and they really do work. I love all the flavours, but Maple Pancakes is my go to favourites.

Ash

Yummm these taste great 👍 so looking forward to trying the other flavours as these are the Cinnamon Oatmeal..

Christine

Super impressed with the service. The cookies arrived within just two days of our order 😃 It's easy to eat, easy to carry and I never feel like I am being deprived and am not hungry 😊

Jennifer

🤩 I can really eat cookies that taste great and actually lose weight! I will always have these cookies in my cupboard 😏

Rachael

It's just so easy to stick to, I just pop it in my hand bag and I'm sorted for the day until my dinner meal. Tastes great, really works, highly recommend!

Lara

I put on a weight during lockdown as I let myself go and I've been wanting to lose some kg for a while now, but every diet I tried was just not working for me or leaving me so hungry that I would then binge eat to make up for it. My friend Sasha told me about the Cookie Diet and I decided to give it a go. Honestly, this is the best diet I've been on so far. I wake up not feeling hungry because I have a good healthy dinner the day before and then I eat my cookies throughout the day and actually feel full!!!!" I've lost 5kg in a month so far, it works!

Rebecca
Why Is
Dr. Siegal's Cookie Diet

So Effective?

Convenience: An easy on-the-go snack that requires no preparation.

Control Hunger: A special mix of proteins within the cookies that naturally suppresses your hunger.

Continue: Once your goal weight is achieved, eat healthy meals and enjoy the cookies as a low-calorie snack

Confirmation : This diet is not a fad, it has been going strong for the last 40 years.

They are just as delicious as your favourite cookies and come in four mouth-watering flavours: Chocolate brownie, Butterscotch, Maple Pancake, Cinnamon Oatmeal, Lemon and Ginger.

For a fresh baked taste, pop them in the microwave for 5-10 seconds!

Buy Now Know More
How it Works
Half the battle with diets is convenience, the other half is hunger. This diet conquers both and gives you a way to keep the weight off afterwards.
The Cookie Diet is a convenient on-the-go snack that requires no preparation. Just take a bag of cookies with you for the day.
Once your goal weight is achieved, eat healthy meals, and enjoy the cookies as a low calorie snack between meals.
EAT EVERY 2 HOURS
1-2 Cookies
DINNER MEAL
500-700 calories
MAINTAIN WEIGHT
Use cookies to
keep the weight off
LIVE YOUR BEST LIFE
Enjoy a
healthier lifestyle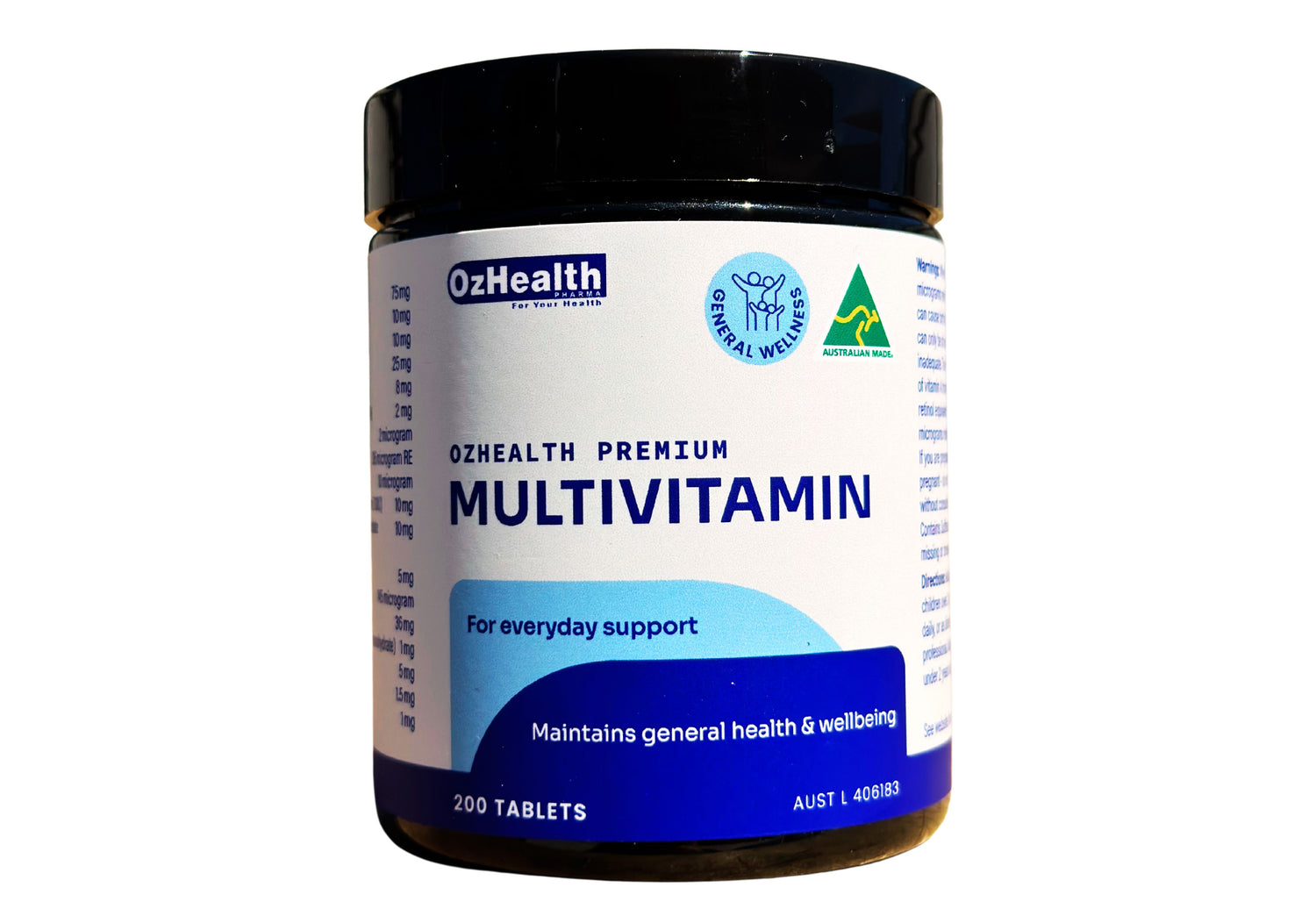 Enhance Your Diet with Our
Recommended

Premium Multivitamin 200 Tablets
🇦🇺 Made in Australia
🌟 Premium Quality
💪 22 Essential Vitamins & Minerals
💊 Easy-to-Swallow Mini Tabs
💰 Great Value: 200 Tablets
Daily Multivitamin is recommended when starting any diet. OzHealth Premium Multivitamin is specifically designed to support your nutritional needs while dieting.
Buy Now
Cookie Club -
You Are Not Alone!
Join over 9000 people sharing their Cookie Diet experience online.
MORE PROOF THAT THE COOKIE DIET


HELPS ACHIEVE RESULTS
Our Low-Calorie Cookies in Australia
That's right, you can actually lose weight by eating our low-calorie cookies! With just 9 cookies a day and a simple, healthy dinner, you'll be a new, healthier you. It couldn't be easier or more delicious. ...
Designed by Dr. Sanford Siegal, our innovative low-calorie snacks in Australia have helped countless people just like you to achieve their goal weight. Dr. Siegal has been practicing medicine for over 60 years, and has helped over 500,000 patients to lose weight in the process.
Our diet cookies are freshly baked here in Australia from high-quality, all-natural ingredients. Take a look through our range today, and start enjoying the benefits!
Our Delicious Diet Cookies for Weight Loss
In 1975, Dr. Siegal's Cookie Diet was introduced, and it's been changing lives ever since!
The way that the diet works is that we use a specially formulated recipe to control your hunger. With a special mixture of natural proteins, our low calorie-snacks in Australia are all-natural with no artificial flavours or sweeteners.
Get started today with a 1 week or 1 month supply. We then have our low-calorie cookies available in convenient 2, 3 or 4 month supplies. With delicious flavours such as Butterscotch, Chocolate Brownie, Maple Pancakes and Cinnamon Oatmeal, you'll wonder why you didn't start earlier!
Discover Our Delicious Weight Loss Products in Australia Today
The key to a healthier lifestyle all starts here. Sign up to our newsletter for your instant $10 Welcome Coupon. You'll gain access to our exclusive deals and discounts. Even better, when you refer a friend they'll receive a $20 voucher, and so will you!
We'll be with you every step of the way to offer tips, guidance and support. We also have a special online community with over 8,000 members to connect with and share the journey.
For more information, get in touch with us at info@cookiediet.com.au or give us a call on 1300 077 707. You can also read more in our e-book The Cookie Doctor Cookbook by Sanford Siegal.
Read more